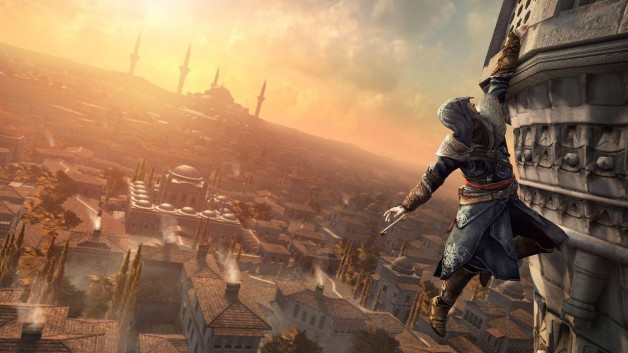 Ubisoft gab heute den Start der Multiplayer-Beta zum sehnlich erwarteten «Assassin's Creed Revelations» bekannt.
Vom 3. bis 11. September können sowohl PlayStation Plus- als auch Uplay-Mitglieder exklusiven Zugang zur Multiplayer-Beta auf der PlayStation 3 geniessen. Die Beta bietet Zugang zu neun Charakteren (The Sentinel, The Vanguard, The Guardian, The Vizier, The Thespian, The Deacon, The Bombardier, The Trickster und The Champion), drei Maps (Knight's Hospital, Antioch, Constantinople) und vier spielbare Modi (Wanted, Manhunt, Deathmatch und Artifact Assault), welche nur ein Beispiel für den gesamten Multiplayer-Inhalt sind.

In «Assassin's Creed Revelations» tritt Meister-Assassine Ezio Auditore in die Fussstapfen seines legendären Mentors Altaïr. Ezio begibt sich auf die Suche nach fünf antiken Siegeln, die den Schlüssel der Zukunft der Assassinen-Bruderschaft in sich bergen. Es ist ein gefährliches Unterfangen, das Ezio Auditore nach Konstantinopel führt, wo eine wachsende Armee von Tempelrittern versucht die Region zu destabilisieren.
«Assassin's Creed Revelations» wird ab dem 15. November 2011 erhältlich sein. (pd/sl)