«Tiger Woods PGA Tour 12: The Masters» sorgt ab heute auch auf dem PC für ein authentisches Golferlebnis. Neben 14 Championship-Kursen wie beispielsweise in Pebble Beach und St. Andrews, betreten die Spieler im neuesten Teil der EA SPORTS Golfserie auch die ruhmreichen Grüns des Augusta National Golf Clubs. Die meisterhafte Kombination aus realitätsnaher Spielkomplexität und Spielkomfort macht «Tiger Woods PGA Tour 12: The Masters» zu etwas ganz Besonderem für alle Fans des Golfsports.

«Tiger Woods PGA Tour 12» für PC enthält folgende Features:
Der Weg zu den Masters – Der Spieler hat die Möglichkeit, seinen Weg zu den Masters von der Amateur-Tour über die Q-School, das Nationwide Turnier und die PGA Tour zu bewältigen und die Historie und Tradition des Masters Turniers hautnah zu erleben und schliesslich die meist begehrte Trophäe des professionellen Golfsports zu erlangen – das Green Jacket.
Masters-Erlebnisse – Die Golffans spielen historische Ereignisse nach, während sie versuchen, es einigen der grössten Legenden des Sports gleichzutun.
Tiger bei den Masters – Die Spieler können jeden von Tigers vier Masters-Siegen selbst erleben und versuchen, seine Leistungen zu übertreffen.
Inside Augusta – Auf einem der weltberühmtesten Golfkurse der Welt, dem Augusta National Golf Club erhält der Spieler zu jedem Grün eine detaillierte Beschreibung des Platzes.
14 Championship Kurse – Zusätzlich zum Augusta National Golf Club und seinem Par 3 Kurs kann der Spieler die Herausforderung auf den wohl bekanntesten Golf-Kursen der Welt suchen. Dazu gehören Pebble Beach, St. Andrews Links, TPC Sawgrass und viele mehr.
Game Face – Der Spieler hat die Möglichkeit sein eigenes Foto hochzuladen und seinen eigenen Golfer noch individueller zu gestalten.
In der Box-Version von «Tiger Woods PGA Tour 12: The Masters» für PC ist eine drei-monatige Mitgliedschaft bei «Tiger Woods PGA TOUR Online» enthalten: Ein authentisches Golf-Erlebnis, welches direkt über den Web-Browser gespielt werden kann. Als Mitglied erhält der Spieler Zugang zu zusätzlichen Features, wie etwa erweiterte Mehrspieler-Modi, zusätzliche Kurse und Turniere.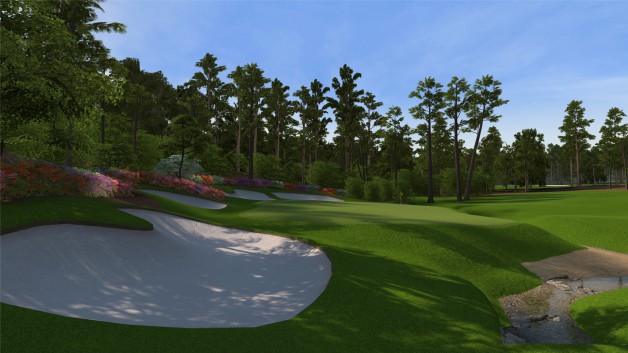 Die PC-Version von «Tiger Woods PGA Tour 12: The Masters» wird alternativ als Download über Origin erhältlich sein. «Tour 12» für PC erscheint am 6. September 2011. (pd/tom)