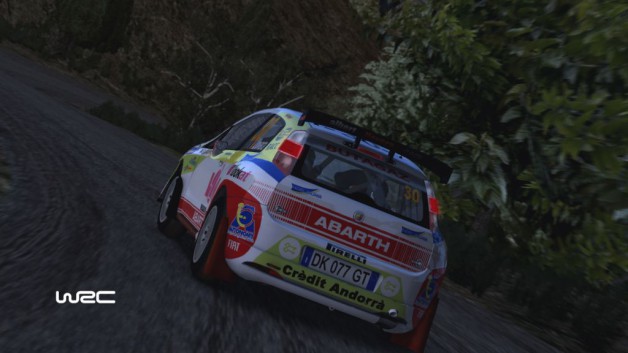 Black Bean Games hat heute die Spielmodi in «WRC: FIA World Rally Championship» bekannt gegeben. Das offizielle Videospiel der Saison 2010 bietet ein exklusives Lizenzpaket mit allen Fahrzeugen, Fahrern und Beifahrern des Jahres 2010 sowie den Rennserien P-WRC, S-WRC und J-WRC.

Einzelspieler-Modi
Einzelstage: Jede der 13 Rallies besteht aus 6 Stages – wählen Sie eine davon!
Einzelrally: Jagen Sie auf 6 Stages Ihre persönliche Bestzeit!
Meisterschaft: Erleben Sie die vier spannenden Meisterschaften des WRC-Zirkus und kämpfen Sie sich Punkt um Punkt nach oben!
Time Attack: Fahren Sie gegen die Uhr, gegen Ihren Ghost oder laden Sie sich einen Ghost aus dem PlayStation Network, von Xbox Live oder GameSpy herunter!
Rally-Akademie: Lernen Sie auf anspruchsvollen Pisten rund um den Globus, bei unterschiedlichen Strecken- und Wetterbedingungen professionell zu fahren. Wenn Sie die Grundausbildung absolviert haben, erlernen Sie echte Profi-Fahrmanöver – von optimalen Haarnadel-Turns über den "Scandinavian Flick" bis hin zu Sprüngen und Wasserdurchfahrten!
Road to the WRC (online und offline): Der spannendste Spielmodus für jeden echten WRC-Fan – Sie beginnen Ihre Karriere in einer der niedrigen Klassen, erwerben nach und nach ein höheres Ansehen und kämpfen schliesslich in der WRC um die Krone des Besten. Dieser nonlineare Spielmodus lässt Sie eine echte Karriere nacherleben, wie sie viele Top-Fahrer der WRC selbst bestritten haben. Sie können ein eigenes Team aufbauen und jeden einzelnen Aspekt Ihrer Karriere selbst managen. Sind Sie erfolgreich, winkt neben dem Ruhm auch Bares, mit dem Sie an neuen Wettbewerben teilnehmen und neue Fahrzeuge kaufen können.
Mehrspieler-Modi
Hotseat (offline): In diesem Modus treten bis zu vier Kontrahenten ganz wie bei einer richtigen Rallye nacheinander an, um eine Bestzeit auf den Asphalt oder in den Matsch zu brennen. Hotseat kann eine einzelne Stage, eine einzelne Rallye oder sogar eine ganze Meisterschaft umfassen!
Online: Alle Spielmodi können gegen bis zu 15 Kontrahenten gespielt werden – egal ob Einzelstage, Einzelrallye oder Meisterschaft. Eröffnen Sie Ihre eigene Lobby und wählen Sie den Rallye-Typ, die Rallye-Klasse und die Höchstzahl der Spieler, die Ihrem Spiel beitreten dürfen. Natürlich können Sie den Zutritt zu Ihrer Lobby nur Freunden oder auch allen Interessierten gestatten.
Online-Ranking
Wer ist der schnellste WRC-Pilot der Welt? Finden Sie es heraus: Das WRC World Rally Championship Global Game Ranking bringt alle Fahrer zusammen. In jedem Online-Rennen können Sie Erfahrungspunkte sammeln – abhängig von Ihrer Platzierung und den Zwischenzeiten auf der Strecke. Punkt für Punkt können Sie sich bis Level 100 hocharbeiten und um die internationale Top-Platzierung kämpfen. Das Online-Ranking bietet ausserdem einen detaillierten Überblick über die Zeiten für jede Stage sowie die Möglichkeit, Ghosts erfolgreicher Fahrer herunterzuladen.
Bleiben Sie am Ball mit www.wrcthegame.com! Auf blog.milestone.it/ finden Sie ebenfalls regelmässige Updates zu «WRC: FIA World Rally Championship».
«WRC: FIA World Rally Championship» befindet sich bei Milestone in der Entwicklung und wird am 8. Oktober für PlayStation 3, Xbox 360 und PC erscheinen. (pd/tom)