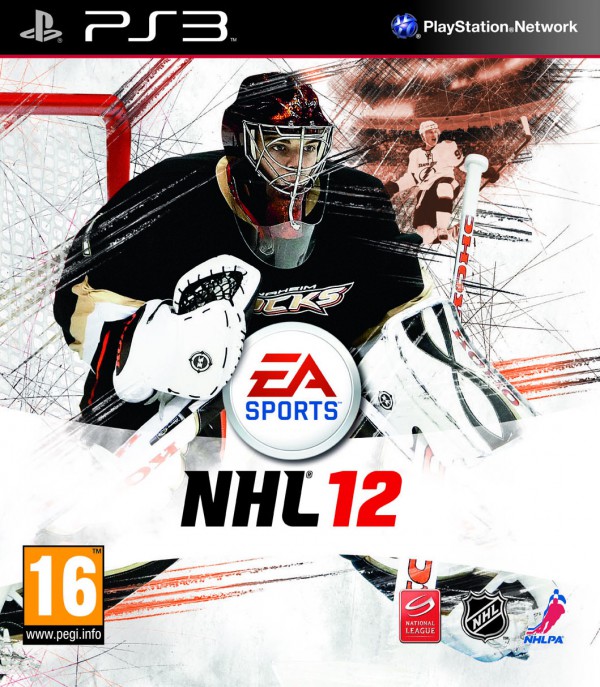 «EA SPORTS NHL 12» ist ab sofort im Handel erhältlich für PlayStation 3 und Xbox 360. Darüber hinaus dürfen sich Fans der Schweizer National League A (NLA) freuen. Die gesamte Schweizer Meisterschaft ist komplett im Spiel integriert inklusive PostFinance Top Scorer und drei Schweizer Eishockey Arenen.
Über 300 Neuerungen im Gameplay und die Möglichkeit mit einigen der grössten NHL Legenden zu spielen, wie zum Beispiel Wayne Gretzky und Mario Lemieux machen NHL 12 zum bisher besten Spiel, das wir produziert haben.
sagt Dean Richards, General Manager von EA SPORTS.
«EA SPORTS NHL 12» lässt den Spieler authentisches Eishockey wie nie zuvor erleben. Mit über 300 Veränderungen am Gameplay und drei Schlüsselelementen: Die Antizipation der KI, Dynamische Goalies und der Full Contact Physics Engine. Die Antizipations-KI hebt «NHL 12» auf den nächsten Level und verhilft den Spielern dazu ihre Aktionen intuitiv zu wählen, indem sie das Spiel lesen und Spielzüge erkennen. Mit der Full Contact Physics Engine werden Grösse und Gewicht zum entscheidenden Faktor. «NHL 12» entwickelt sich weiter und liefert realistische Kollisionen und die Kontrolle während der Kämpfe im Torbereich. Grössere Angreifer werden in der Lage sein sich vor dem Torwart aufzubauen und ihm die Sicht zu nehmen und grössere Verteidiger können wiederum kleinere Stürmer einfacher vom Torbereich fern halten.
Dem Spieler wird die totale Kontrolle überlassen, ob er sich nun elegant eindreht um sich in Schussposition zu bringen oder seine Grösse und Kraft einzusetzen, um die gegnerische Abwehr zu überwinden. Mit den dynamischeren Goalies werden die Torhüter zum ersten Mal virtuell zum Leben erweckt. Der Spieler kann in den Torbereich vordringen und mit dem Goalie in den Clinch gehen während die Goalies im Getümmel vor dem Tor versuchen, den Überblick zu behalten und grandiose Saves zu machen.
Im überarbeiteten Be a Pro-Modus wird der Spieler zum Superstar. Hier kann der Spieler seine persönliche Profikarriere starten, legendäre Sportmomente erleben, historische Rekorde brechen und sich somit einen Platz in den Geschichtsbüchern der NHL sichern. Eine weitere Neuheit von «EA SPORTS NHL 12» ist die Einführung von Eishockey-Legenden im neuen Be A Legend Mode, der eine zusätzliche, spannende Dimension für die NHL Serie darstellt.
«EA SPORTS NHL 12» ist der zweite Titel im EA Portfolio, der das Season Ticket unterstützt. Season Ticket Abonnenten konnten drei Tage vor dem Release eine digitalen Vollversion von EA SPORTS NHL 12 herunterladen.
NHL 12 ist ab sofort für PlayStation 3 und Xbox 360 verfügbar. Detaillierte Hintergrundberichte zum Spiel findet man unter www.easports.de und auf Facebook. (pd/ts)