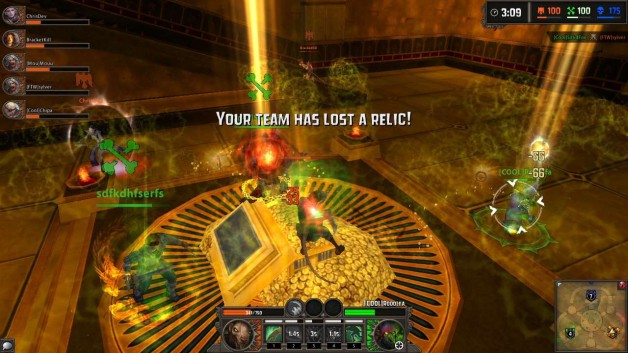 Für das Play4Free Online-PvP-Spiel «Warhammer Online: Wrath of Heroes» steht ab sofort eine neue Karte sowie ein neuer Spielcharakter zur Verfügung. Auf der neuen Karte The Pyramid of Settra kämpfen drei Teams um die auf der Map verstreuten Relikte. Neu ist ebenfalls der Spielcharakter Amenadresh der Steward.
Die Relikte erscheinen zunächst in einer zentralen Kammer und den drei umliegenden Vorkammern. Den Sieg können die Teams nur dann für sich verbuchen, wenn sie diese Relikte in ihre jeweiligen Schatzkammern schaffen und ihre Angriffe auf die beiden anderen Teams mit der Verteidigung ihrer Schätze kombinieren können.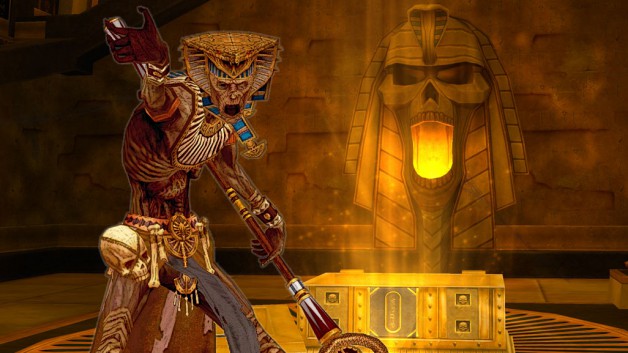 Bei dem neuen Spielcharakter handelt es sich um einen der wenigen verbliebenen Lich-Priester aus grauer Vorzeit, dem Zauberer Amenadresh der Steward. Dessen mächtige Magie stärkt Verbündete, vermag aber auch vernichtende Flüche in Richtung der Gegner zu entfesseln.
«Warhammer Online: Wrath of Heroes» bietet kostenloses Online-PvP-Gameplay mit sofort zugänglichen, rasanten und konkurrenzbetonten Arena-Wettkämpfen. Es treten drei Teams gegeneinander an, die aus jeweils sechs Mann bestehen. Der Spieler kann sich während des Spiels für einen von zahlreichen einzigartigen Helden aus dem Warhammer-Universum entscheiden. Das rasante Spielprinzip sorgt für dynamische Partien, in denen die Teams Triumph und Niederlage stets vor Augen haben, und in denen Allianzen ebenso schnell geschmiedet wie aufgegeben werden. Wrath of Heroes zelebriert intensive, 15-minütige Schlachten, in die jeder sofort kostenlos einsteigen kann.
Wrath of Heroes befindet sich derzeit in der offenen Betaphase. Der Spieler kann sich den Client auf der offiziellen Spiel-Website unter www.wrathofheroes.com herunterladen. Weitere Informationen zu «Warhammer Online: Wrath of Heroes» gibt es auf http://www.ea.com/de/wrath-of-heroes. (pd/sl)