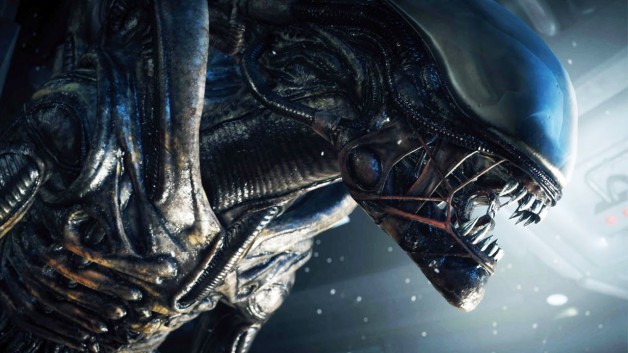 Das aktuellste Insider-Video für «Alien: Isolation», «The Cast of Alien», bietet exklusive Behind the scenes-Interviews mit den Schauspielern der Schlüsselrollen in Ridley Scotts Meisterstück, Alien. Die Academy Award-Nominierte und Golden Globe-Gewinnerin Sigourney Weaver (Ellen Ripley), Tom Skerritt (Dallas), Veronica Cartwright (Lambert), Harry Dean Stanton (Brett) und Yaphet Kotto (Parker) reden offen über ihre neue Rolle in einem Videospiel und über das Vermächtnis eines der anhaltend erfolgreichsten Horror-Franchise der Filmgeschichte.

Die Bonus-Inhalte von «Alien: Isolation» werden den Fans der Filmklassiker und Spielern eine der erinnerungswürdigsten und einzigartigsten Spielerfahrungen ermöglichen. Die Bonus-Inhalte «Crew Expendable» und «Last Survivor» der Ripley-Edition (erhältlich in Deutschland, Österreich und Schweiz), versetzen die Spieler zurück in das Original-Set von Alien. In «Crew Expendable» ist die Original Crew der Nostromo erneut vereint. Brett und Kane sind tot und neben Ash und Lambert ist es nun am Spieler gelegen, in der Rolle von Dallas, Parker oder Ellen Ripley einen Weg zu finden, das Alien zu isolieren und die Gefahr zu bannen, der sie ausgesetzt sind.
«Last Survivor» greift die Geschichte auf, als Ripley zur Flucht auf die Narcissus ansetzt. Während sie die Schreie von Lambert und Parker verfolgen, müssen die Spieler ihren Weg durch die Nostromo finden, um die Selbstzerstörungssequenz zu starten. Anbschliessend müssen sie sich schnellstmöglich wieder an Bord der Narcissus zu begeben und noch immer währenden Gefahr durch das Alien entkommen.
Das First-Person-Survival-Horror-Game «Alien: Isolation» greift die Furcht und die Spannung auf, die Ridley Scott bereits mit dem Filmklassiker von 1979 heraufbeschworen hat. Die Spieler finden sich in einer Atmosphäre aus konstanter Furcht und tödlicher Gefahr wieder, in deren Schatten das unbarmherzige und totbringende Xenomorph tief in den Schatten lauert. Unvorbereitet und schlecht ausgerüstet musst du wichtige Ressourcen suchen, improvisieren und deine Sinne nutzen, um nicht nur deine Mission abzuschliessen, sondern ganz einfach zu überleben.
«Alien: Isolation» wird ab 7. Oktober 2014 für Xbox One, PS4, Windows PC, Xbox 360 und PS3 im Handel erhältlich sein. (pd/tom)