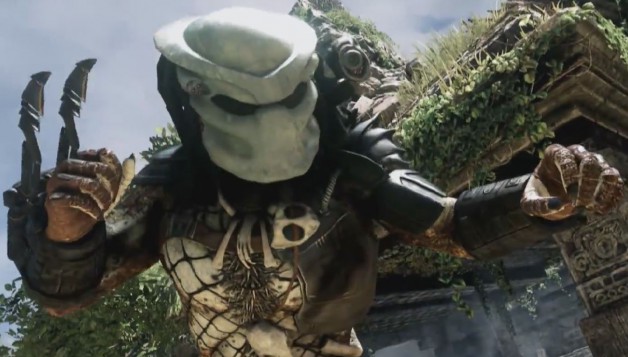 Der kommende DLC «Call of Duty: Ghosts Devastation» beinhaltet vier kleine bis mittelgrosse Multiplayermaps: Ruins, Behemoth, Collision und Unearthed – eine an Dome angelegte Map aus «Call of Duty: Modern Warfare 3». Die neue Waffe Ripper erlaubt es dem Spieler zwischen SMG und AR umzuschalten.
Official Call of Duty®: Ghosts Devastation Gameplay Trailer [UK]
Auch der beliebte Extinction Modus bekommt mit «Devastation» einige Neuerungen. «Extinction Episode 2: Mayday!» knüpft an die Ereignisse von «Nightfall» an. Eine Spezialeinheit untersucht ein im Südpazifik treibendes Geisterschiff.
Den Spieler erwarten neue Waffen und neue Items um sich besser gegen die Aliens behaupten zu können. Dazu kommen neue Aliengegner wie die Seeder und die Wolkenkratzer grossen Kraken. Auch der Predator hat einen Auftritt!
Official Call of Duty®: Ghosts Extinction: Episode 2 Mayday Trailer [UK]
«Call of Duty: Ghosts Devastation» ist Teil des Season Passes, kann aber auch einzeln erworben werden und erscheint am 3. April 2014 zeitexklusiv für Xbox One und Xbox 360. Für PC, PlayStation 3 und PlayStation 4 erscheint der DLC wie üblich etwa einen Monat später.