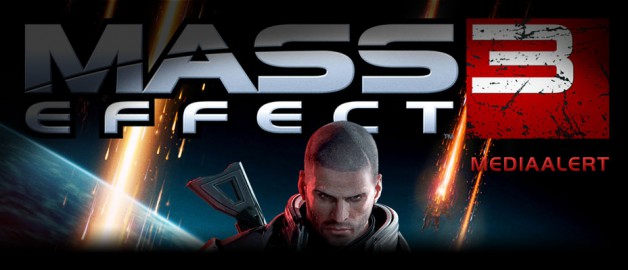 Das bei den Spike TV VGAs mit dem Preis für das "Most Anticipated Game of 2012" ausgezeichnete «Mass Effect 3» bietet mitreissende musikalische Arrangements altbewährter Komponisten und führender Künstler der Unterhaltungsindustrie. Der fesselnde Soundtrack liefert den Hintergrund, vor dem der Held des Spiels, Commander Shepard, sich daran macht, die Erde aus der Gewalt der Reaper, einer Alienrasse, zu befreien.
Wie auch bei den vorherigen «Mass Effect»-Teilen werden zahlreiche begabte Komponisten entscheidenden Anteil an der musikalischen Entwicklung des Spiels haben, unter Leitung von BioWares ausgezeichnetem Audio-Team. Zu den bei «Mass Effect 3» mitwirkenden Komponisten zählen unter anderem:
Clint Mansell. Der Hollywood-Komponist wurde bereits für den Golden Globe nominiert und hat Filmerfolge wie «Black Swan», «The Wrestler» und «Requiem for a Dream» musikalisch untermalt.
Christopher Lennertz. Der für den Emmy nominierte Hollywood-Komponist ist bekannt für seine Arbeiten an dem aktuellen Kinofilm «Kill the Boss», hat die Soundtracks für «Mass Effect 2: Overlord» sowie «Mass Effect 2: Versteck des Shadow Broker» komponiert und wurde für «Medal of Honor» mit dem Interactive Academy Award ausgezeichnet.
Cris Velasco, der für die Soundtracks der «God of War»-Reihe bekannte Komponist, hat auch an den Add-ons «Mass Effect 2»: Kasumi und «Mass Effect 2»: Die Ankunft mitgewirkt.
Sam Hulick, ein Veteran der Mass Effect-Reihe, hat bereits die Soundtracks für «Mass Effect», «Mass Effect: Bring Down the Sky» und «Mass Effect 2» komponiert.
Sascha Dikiciyan, ein altgedienter Kämpe der Videospielindustrie, verdankt seine Bekanntheit den Soundtrack-Kompositionen für «TRON: Evolution» sowie «Mass Effect 2: Kasumi» und «Mass Effect 2: Die Ankunft».
Die Magie der BioWare-Spiele basierte schon immer auf der emotionalen Kraft ihrer Handlung und dabei spielt die Musik eine extrem wichtige Rolle. In «Mass Effect 3» entführen wir die Spieler auf eine sehr persönliche Reise – auch wenn es diesmal um nicht weniger als einen Krieg geht, der die gesamte Galaxie erfasst! Jeder Komponist hat auf seine Weise dazu beigetragen, dass uns die komplizierte Gradwanderung zwischen epischem Soundtrack und feinfühliger musikalischer Untermalung gelungen ist, die «Mass Effect 3» zum bisher besten Titel der Reihe machen wird,
so Casey Hudson, Executive Producer der Mass Effect-Reihe.
Die Mass Effect-Reihe spielt in einem Science-Fiction-Universum und verbindet Shooterkämpfe der Extraklasse mit interaktiver und filmischer Erzählweise sowie Weltraumerkundung. Sie ist eine der meistausgezeichneten Serien der Spielgeschichte und hat bereits über 200 internationale Preise gewonnen. Darunter den "2011 AIAS Interactive Achievement Award" für das "Game of the Year" für «Mass Effect 2». «Mass Effect 3» führt sämtliche Gameplay-Elemente seiner von der Kritik gefeierten Vorgänger auf die nächste Ebene und erzählt die epische Geschichte von Commander Shepard und dessen Versuch, die Galaxie gegen eine unaufhaltbare Macht zu einen, die vorhat, das uns bekannte Leben zu vernichten. (pd/tom)