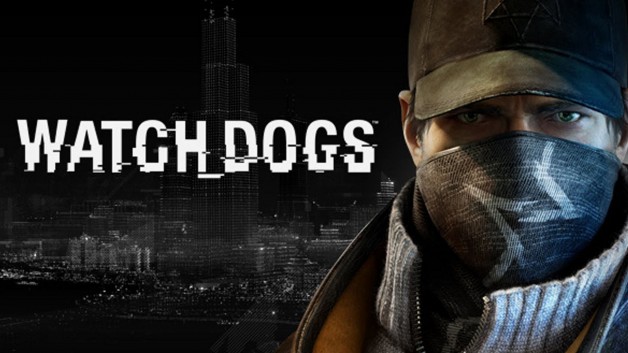 In Ubisofts «Watch Dogs» übernehmen wir als Spieler die Geschicke von dem brillanten Hacker Aiden Pearce. Seine kriminelle Vergangenheit führt gleich zu Beginn zu einer blutigen Familientragödie bei der seine Nichte einem Attentant zum Opfer fällt. Aiden macht sich auf die Jagd nach den Leuten, die seiner Familie Leid zugefügt haben. Mit Hilfe von Hackerskills kann Aiden die komplette Stadt Chicago überwachen und jegliche elektronische Geräte hacken.
Die knapp 25 Stunden lange Hauptkampagne unterhält, auch wenn die Story die eine oder andere Schwäche aufweist. Es macht Spass sich zu Fuss und mit Fahrzeugen in Chicago frei zu bewegen. Viele Nebenmissionen sorgen auch nach dem Durchspielen dafür, dass Ihr das Spiel das eine oder andere Male nochmals startet.
Besonders hervorzuheben ist die gelungene Grafik. Die extra Power der Xbox One, PS4 und des PCs lässt die Windy City realistisch aussehen. PS3 und Xbox 360 Besitzer  können ohne neidisch zu werden ebenfalls zugreifen, müssen aber mit gelegentlichem Tearing, seltenen Rucklern und matschigeren Texturen vorlieb nehmen. Dem Spielspass tut dies aber keinen Abbruch. Gespannt sind wir auf die im August erscheinende WiiU Version von «Watch Dogs».
Der Multiplayer schwächelt. Viele der angebotenen Aktivitäten kennt man aus anderen Openworld Spielen wie «GTA», «Saints Row» oder «Sleeping Dogs». Autorennen sind gut umgesetzt aber nichts spezielles und der Capture The Flag Modus konnte zumindest in unserem Test keinen begeistern. Hier fallen die Defizite der Schiessmechanik ins Gewicht. Wir hatten immer das Gefühl, dass Schleichen in «Watch Dogs» etwas besser funktioniert. Trotzdem habt ihr in fast allen Missionen die freie Auswahl, wie Ihr es angehen wollt.
Für eine neue Serie ist «Watch Dogs» gut geworden. Für einen möglichen Nachfolger erhoffen wir aber eine besser inszenierte Geschichte und einfach ein Alleinstellungsmerkmal. Irgendwann werden auch dem letzten Spieler die Hacking-Minigames langweilig werden. Hier erhoffen wir uns mehr Abwechslung.
Wir vergeben 4 von 5 Gamester.tv-Hackerskills und können «Watch Dogs» allen Hobbyhackern, solche die es noch werden wollen und Openworld-Spielern empfehlen.
Weitere Details zu «Watch Dogs» gibts in «Games To Listen #173»:
Abonniert den Podcast in iTunes oder abonniert den MP3 Feed (für Android und Co.). Wir freuen uns über jeden Kommentar. Viel Spass wünscht das «Gamester.tv»-Team.