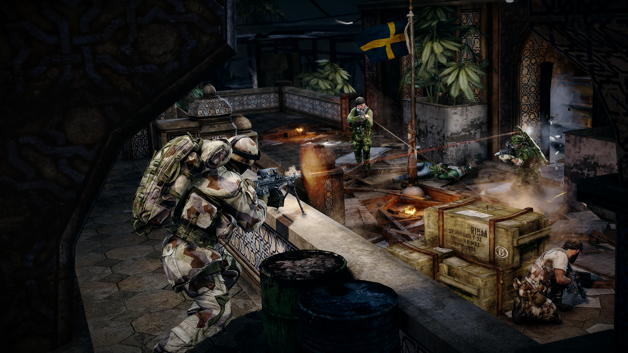 Die Erweiterung «The Hunt» für «Medal of Honor Warfighter» ist ab sofort für PlayStation 3, Xbox 360 und PC verfügbar. Das «The Hunt»-Kartenpaket enthält zwei neue Multiplayer-Karten, die von realen Schauplätzen inspiriert sind. Die erste Karte ist in einem der gefährlichsten Krisengebiete der Welt angesiedelt, dem florierenden Darra-Waffenmarkt in Pakistan. Darra, der grösste illegale Waffenmarkt der Welt, ist ein gesetzloser Raum, in dem lediglich zwei Prinzipien gelten – Gastfreundschaft und Rache. Die Polizei darf das Gebiet nicht betreten und die Gesetze werden vom Stammesführer gemacht. Der zweite Schauplatz ist Chitral weit im Norden von Pakistan, begrenzt von Afghanistan im Westen und China im Norden. Es ist eine abgelegene, unwirtliche Gegend, in der es nicht einmal der pakistanischen Armee gestattet ist, zu operieren. Zusätzlich enthält «The Hunt» sechs Waffen-Loadouts, die von SEAL-Teams inspiriert wurden.
Das Erweiterungspack ist Teil einer grossen Cross-Promotion-Partnerschaft zwischen Electronic Arts und Sony Pictures Entertainment in Nordamerika im Rahmen der EA-eigenen Initiative «Project HONOR», einem Programm, das Spendengelder für gemeinnützige Veteranenorganisationen sammelt.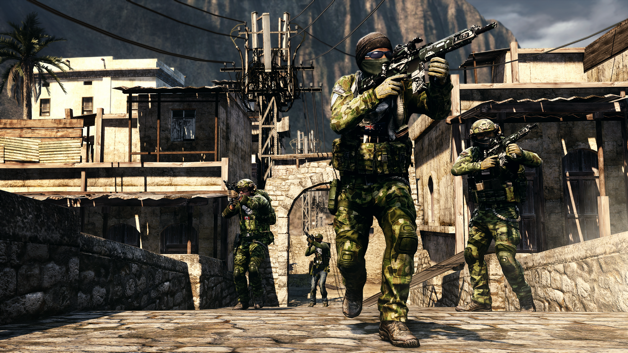 «Medal of Honor Warfighter» wurde von amerikanischen Elitesoldaten, sogenannten Tier 1-Einheiten, geschrieben und bietet eine Militär-Shooter-Erfahrung, die von realen Operationen und Einsatzorten inspiriert ist.
So schlüpfen die Spieler in die Rolle der am besten ausgebildeten Soldaten der heutigen Zeit und haben als solche Missionen zu erfüllen, die sich an weltweite terroristische Bedrohungen anlehnen, darunter Geiselrettungen aus einem Abu-Sajaf-Stützpunkt auf den Philippinen oder Angriffe auf die al-Shabaab-Piratenstadt an der somalischen Küste. In der Einzelspieler-Kampagne von «Medal of Honor Warfighter» kommen die Spieler in realen Krisengebieten zum Einsatz. Im Multiplayer-Modus werden internationale Tier 1-Eilteeinheiten aus zehn Ländern, darunter auch das deutsche KSK, eingeführt, die es den Spielern erlauben, ihre Nation online zu vertreten.
«Medal of Honor Warfighter» ist für Xbox 360, PlayStation 3 und PC erhältlich. Spieler, die die «Medal of Honor Warfighter» Limited Edition besitzen, erhalten «The Hunt» ohne zusätzliche Kosten. Das Erweiterungspaket ist ebenfalls separat im PlayStation Network, auf Xbox LIVE und über Origin für ca 13.- CHF verfügbar.


Weitere Informationen zu «Medal of Honor Warfighter» «The Hunt» sind unter www.thehunt.medalofhonor.de zu finden. (pd/tv)