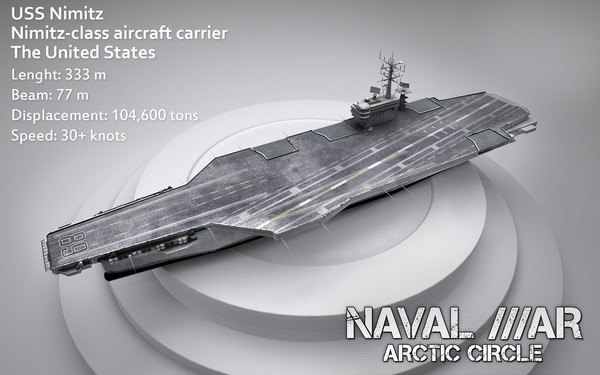 Erinnert Ihr Euch noch an die graue PC Vorzeit, als EGA Grafik schick und DOS State of the Art war? Damals gab es ein Spiel, die Umsetzung eines Brettspiels, namens Harpoon. Tom Clancy gab damals unverwunden zu, dass er das Spiel als Inspiration für zahlreiche Bücher benutzt hat. In Harpoon schlug man Schlachten, NATO gegen den Warschauer Pakt, in den weiten des Nord Atlantiks.
In dieselbe Kerbe schlägt das neuste Strategiespiel von Paradox Interactive. «Naval War: Arctic Circle» ist seit dem 10. April 2012 für Windows PC erhältlich und führt den Spieler zurück in eine vergangene Zeit: Die des kalten, oder hier im Spiel nicht mehr kalten, Krieges.
Die detailgetreue Simulation sovietischer und amerikanischer Schiffe ist in «Naval War: Arctic Circle» genau so selbstverständlich wie die für den Seekrieg unerlässlichen Luftstreitkräfte. Weitere Informationen gibts unter www.navalwargame.com.