Woohoo! «Gamester.tv»-Chefredaktor Raphael schaut sich in Frankfurt Nintendos neue Konsole, die Wii U, an. Und spielt auch zahlreiche Starttitel an. In einem XXL-Bericht zeigen wir Euch das Beste daraus. Während Raphaels Abwesenheit wurden die anderen Redaktionsmitglieder überrascht von dem grössten Handheld-Gerät aller Zeiten – 3DS-XL. Nintendos portables Monster nehmen wir in der 34. Ausgabe von «Games to watch» ebenfalls unter die Testlupe.
Apropos Tests. Unser Testlabor spürt nichts vom sogenannten Sommerloch – denn wir reviewen für Euch über 20 Games. Darunter der Sportkracher «London 2012» – ob die «Gamester.tv»-Redaktion sich von den virtuellen Spitzensportlern auch im echten Leben zu sportlicher Ertüchtigung ermuntern liess, bleibt ein streng gehütetes Redaktions-Geheimnis.
Aufgedeckt werden hingegen die Stärken und Schwächen zweier Superhelden-Games: Namentlich «Lego Batman 2: DC Super Heroes» und «The Amazing Spider-Man».
Im Download-Bereich freuen sich Game-Veteranen auf die «Streets of Rage»-Collection und ein «Frogger»-Retrohüpfer in neuem Gewand und neuen Spielmodi. Besonders überzeugt hat uns die Neuveröffentlichung von «Tony Hawk's Pro Skater». In HD macht sich der Skateboard-Superstar richtig gut und das Spielprinzip ist heute noch genauso erfrischend wie zu PlaystationOne-Zeiten.
Abgerundet wird der Testsektor mit den besten 7 Apps und den 10 besten Games für iOS. (raf)
Abonniert Games to watch in iTunes oder ladet die HD Version für den PC, PlayStation 3, iPad und Xbox 360 hier runter (rechte Maustaste -> Speichern unter). Wir freuen uns über jeden Kommentar. Viel Spass wünscht das «Gamester.tv»-Team.
Folgt uns zudem im Netz unter:
www.youtube.com/user/GamesterTV
www.facebook.com/gamestertiwi
twitter.com/gamestertv
Hier noch das Inhaltsverzeichnis der 34. «Games to watch»-Ausgabe:

«Wii U»-Event in Frankfurt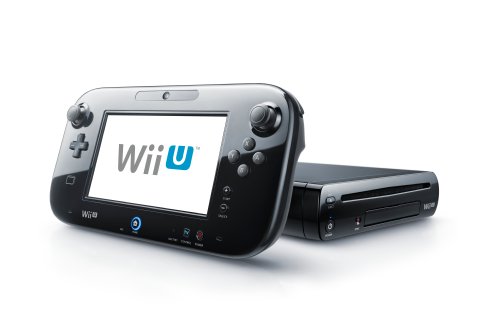 Vorstellung des «Nintendo 3DS XL»




Konsolen-Game des Monats: «London 2012», Playstation 3, Xbox 360 (4 von 5)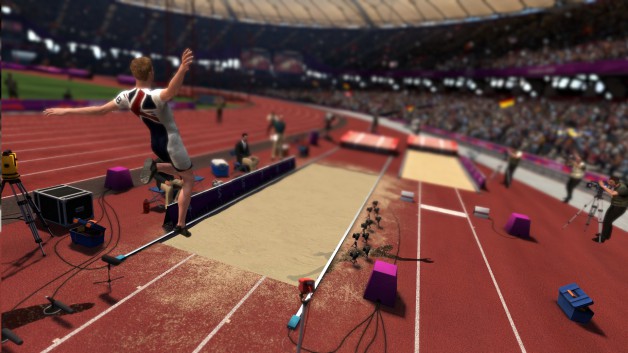 Weitere Konsolen-Games im Test:
«Lollipop Chainsaw», Playstation 3, Xbox 360 (2 von 5)
«Spec Ops: The Line», Playstation 3, Xbox 360 (4 von 5)
«Ice Age 4: Voll verschoben», Playstation 3, Wii, Xbox 360 (2 von 5)
«Lego Batman 2: DC Super Heroes», Playstation 3, Wii, Xbox 360 (4 von 5)
«The Amazing Spider-Man», Playstation 3, Wii, Xbox 360 (3 von 5)
Download-Game des Monats: «Tony Hawk's Pro Skater HD», PlayStation Network, Xbox Live Arcade (4 von 5)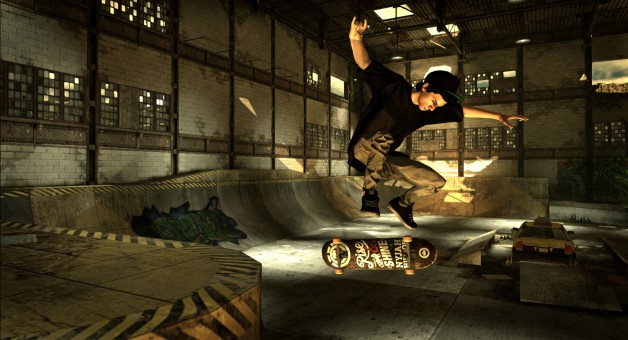 Weitere Download-Games im Test
«Spelunky», Xbox Live Arcade (4 von 5)
«Zuma's Revenge», Xbox Live Arcade (3.5 von 5)
«Sega Vintage Collection: Streets of Rage», Xbox Live Arcade (3 von 5)
«Frogger: Hyper Arcade Edition», PlayStation Network, Xbox LIve Arcade (3 von 5)
«Pinball FX2: Marvel: Avengers Chronicles», PlayStation Network, Xbox Live Arcade (4 von 5)
«Dyad», PlayStation Network (4 von 5)
Top-7-Apps für Apples iPad (3. Generation) und iPhone 4S
(*teils auch für andere Apple-Geräte verfügbar)
Platz 7: «Pocket Check-Up» (Universal)
Platz 6: «Phoster» (Universal)
Platz 5: «Magic Piano» (Universal)
Platz 4: «Podcasts» (Universal)
Platz 3: «Facebook-Seitenmanager» (Universal)
Platz 2: «London 2012» (Universal)
Platz 1: «Schrittzähler Ultimate» (iPhone)
Top-10-Games für Apples iPad (3. Generation) und iPhone 4S
(*teils auch für andere Apple-Geräte verfügbar)
Platz 10: «Band Together» (iPad)
Platz 9: «Flick Kick Football» (Universal)
Platz 8: «Wo ist mein Perry?» (Universal)
Platz 7: «Toon Shooters» (Universal)
Platz 6: «Pocket Planes» (Universal)
Platz 5: «Stick Tennis» (Universal)
Platz 4: «Frogger: Hyper Arcade Edition» (Universal)
Platz 3: «London 2012» (Universal
Platz 2: «Mutant Storm» (iPad)
Platz 1: «Tiny Wings HD» (iPad)