Neuer E3-Trailer zeigt die Tuning-Möglichkeiten in «World of Speed»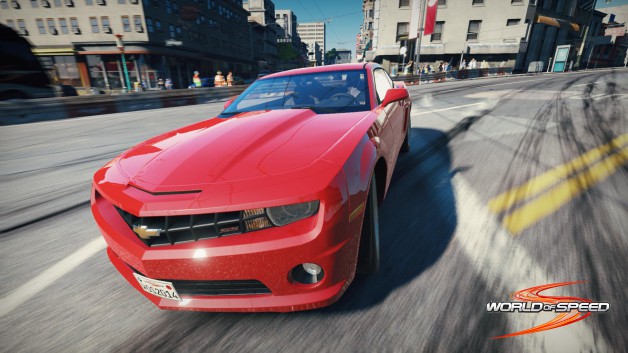 My.com hat an der E3 einen weiteren Trailer sowie neue Screenshots zu «World of Speed» veröffentlicht. Das Massively-Multiplayer-Online-Arcade-Rennspiel wird derzeit vom preisgekrönten Entwickler Slightly Mad Studios entwickelt und wird 2014 kostenlos für PC erhältlich sein.
In «World of Speed» ist die Freischaltung eines neuen Autos erst der Anfang: Ob Spoiler, Scheinwerfer, Motorhaube oder Radkappen – kein Auto gleicht dem anderen, denn die Kombinationsmöglichkeiten der Einzelteile sind beinahe unendlich. Zusätzlich zu den kosmetischen Anpassungsmöglichkeiten können die Spieler die Leistung ihres Autos mit freischaltbaren Verbesserungen tunen. Durch die vielfältigen Anpassungsmöglichkeiten können die Spieler die Eigenschaften des Fahrzeugs immer wieder neu an die aktuelle Strecke, sowie die jeweiligen Wetterverhältnisse anpassen. Statt in solch einem Fall auf ein komplett anderes Auto zu wechseln, können die Spieler in «World of Speed» durch die geschickte Kombination der verschiedenen Tuning-Möglichkeiten ihren persönlichen Traumwagen erschaffen, dem sie über alle Rennstrecken hinweg die Treue halten.
World of Speed – E3 Customization Trailer
Um mehr über «World of Speed» zu erfahren und um sich für die kommende Closed Beta anzumelden, besuchen Sie bitte www.worldofspeed.com. (pd/tom)
Tags:
My.com
,
PC
,
Slightly Mad Studios
,
World of Speed