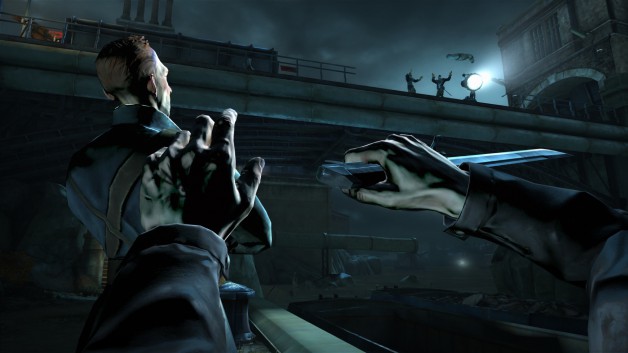 «Dishonored: Die Maske des Zorns», der First-Person-Action-Kracher der Arkane Studios, wurde soeben als erstes Videospiel in der Geschichte der offiziellen "gamescom awards" mit gleich 3 Auszeichnungen prämiert! Auch das neue Video, das wir hiermit zur Verfügung stellen, zeigt eindrucksvoll wie abwechslungsreich der Preisträger sich spielt.
Die 22-köpfige Jury, zusammengesetzt aus Chefredakteuren der nationalen und internationalen Gamesjournaille, ehren Dishonored mit dem Hauptpreis der Jury "Best of gamescom" und erheben es mit den Awards "Best Console Game (PS3)" und "Best Console Game (Xbox 360)" zum besten Spiel für der diesjährigen gamescom für PlayStation 3 und Xbox 360. Die PC-Version war in der Kategorie "Best PC Game" nominiert. «Dishonored: Die Maske des Zorns» setzt sich damit auf Anhieb gegen eine überaus starke Konkurrenz von zum Teil langjährig etablierten Marken durch und untermauert damit seine hohen Ansprüche, intelligente Action mit in einem einzigartigen Ambiente zu verbinden.
Das Expertengremium hält dazu in seiner offiziellen Stellungnahme fest:
Mit Dishonored haben die Firmen Arkane und Bethesda eine wunderbare, verdrehte Welt geschaffen. Hervorragende Grafik, gepaart mit vielen Freiheiten um das Spiel zu lösen. Die Tools, die dem Spieler dabei an die Hand gegeben werden, machen dieses Spiel besonders. Die Kombination aus Action und übernatürlichen Kräften macht es zu einem völlig neuen Action-Adventure.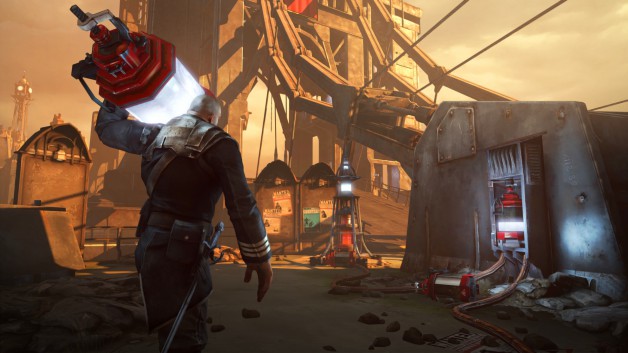 Zudem gewinnt «Dishonored: Die Maske des Zorns» den "GameStar/GamePro-Best of Show-Award" in der Kategorie "Action-Adventure". Auch hier setzt sich das First-Person-Action-Spektakel gegen eine äusserst namhafte Konkurrenz durch.
Frank Matzke, Managing Director der ZeniMax Germany GmbH, bringt die Stimmung in der Frankfurter Zentrale auf den Punkt:
Wir sind sehr euphorisch und überwältigt von dem enorm positiven Feedback, das «Dishonored: Die Maske des Zorns» bei Kritikern und Endkonsumenten während der gamescom für sich verbuchen konnte! Wir bedanken uns bei der Jury und können es kaum abwarten, Dishonored gemeinsam mit unseren Handelspartnern zu veröffentlichen.
Im brandneuen Video "Die Kunst des Schleichens" möchten wir Ihnen das Schleichsystem von «Dishonored: Die Maske des Zorns» genauer vorstellen. «Dishonored: Die Maske des Zorns» gibt dem Spieler die Möglichkeit, seine Ziele mithilfe eines flexiblen Kampfsystems auf unterschiedliche Weise zu eliminieren, indem er übernatürliche Kräfte, zahlreiche Waffen und Ausrüstungsgegen­stände miteinander kombiniert. Der Spieler kann seine Gegner lautlos überwältigen oder ihnen mit gezogenen Waffen offen gegenübertreten, wobei der Ausgang sowohl jeder einzelnen Mission als auch des gesamten Spiels von seinen Entscheidungen abhängt.
«Dishonored: Die Maske des Zorns» erscheint am 12. Oktober 2012 100 % ungeschnitten für Xbox 360, PlayStation 3 und PC.(pd/tom)