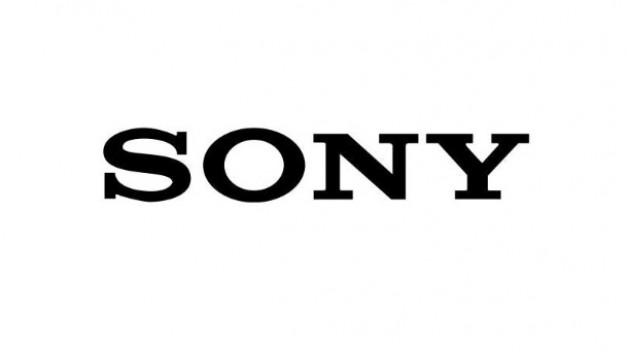 Mit der Sony Pressekonferenz endete der erste Tag an der E3. Wie übliche hat Sony einige Informationen vor der Pressekonferenz veröffentlicht. So erscheint das Musikprogramm «Sound Shapes» am 7. August 2012 für die PS Vita und PS3. Man erhält beim Kauf automatisch beide Versionen.
Auch dieses Jahr konnte man die Pressekonferenz in PlayStation Home anschauen. Mir wurde aber gesagt, es hat wie letztes Jahr nicht richtig funktioniert.
Wie schon Microsoft hat auch Sony keine neue Konsole angekündet. Sony konzentrierte sich dieses Jahr auf die PlayStation 3 und PS Vita.
Den Anfang machte das Entwicklungsstudio Quantic Dream («Heavy Rain»). Der neue Titel «Beyond: Two Souls» erzählt die Geschichte von Jodie Homes. Gezeigt wurde eine Sequenz, in der ein Charakter, dargestellt und gesprochen von Ellen Page, sich mit übernatürlichen Kräften gegen Polizisten zur Wehr setzt.

Weiter ging es mit «PlayStation All Stars Battle Royale». In dem Prügler bekloppen sich bis zu 4 Charakter aus dem PlayStation Universum. Ihr wolltet schon immer mal wissen, ob Nathan Drake («Uncharted») besser kämpft als Kratos («God of War») oder Big Daddy («Bioshock»). Jetzt könnt ihr das. Jeder Charakter hat einen eigenen Kampfstil. Dazu bietet das Spiel einen Superbalken der sich beim Kämpfen auflädt und stärkere Special Moves erlaubt.
Das Spiel wird für die PS3 und PS Vita escheinen und ist Crossplay und Shared Savegame fähig. Ihr könnt also mit der Vita gegen PS3 Spieler kämpfen und umgekehrt und habt auf beiden Systemen die selben Statistiken.
Ausserdem kann die PS Vita zu einem späteren Zeitpunkt durch ein DLC als Controller für die PlayStation 3 Version von «PlayStation All Stars Battle Royale» fungieren.

Es wurde uns nochmals eine Youtube Applikation für die PS Vita versprochen. Diese soll zusammen mit Hulu (US only) und Crackle (US only) in kürze erscheinen.
Activision bringt im Herbst «Call of Duty: Black Ops Declassified» auf die Vita. Trailer oder weitere Informationen gab es dazu keine.

Ubisoft veröffentlicht im Oktober 2012 «Assassin's Creed 3 Liberation» für die PlayStation Vita. Erstmals geht es als weibliche Assassine in den Kampf gegen die Templer. Wer «Assassin's Creed 3» auf der PS3 und «Assassin's Creed 3 Liberation» auf der PS Vita kauft, darf weitere Goodies wie extra Waffen, Online Charaktere usw freischalten.

Übrigens gibt es zu fast jedem angekündeten Spiel irgendein PS3 oder PS Vita Bundle. Mit «Assassin's Creed 3 Liberation» wird es erstmals auch eine weisse PS Vita im Bundle geben.
Ubisoft machte gleich weiter mit einer Präsentation von «Assassin's Creed 3». Zu sehen war Conner als Kapitän auf einem Schiff im Kampf gegen mehrere Piratenschiffe. Dazu gab es dynamische Wettereffekte. Sah ziemlich gut aus.

Wir sind weiterhin bei der Ubisoft ähh, Sony Pressekonferenz. Diesmal mit dem Openworld Shooter «FarCry 3». Ubisoft zeigte den 4 Player Co-Op Modus. Es handelt sich hier um eine separate 4 Spieler Co-Op Kampagne. Dazu wird es noch Multiplayer und einen Editor geben. Für PlayStation 3 Spieler gibts ausserdem einen exklusiven «FarCry 3» DLC.

Weiter ging es mit PS Move. Sony wiederholte das PS Move eine Ergänzug zum normalen Controller ist, um gleich darauf «Wonderbook» vorzustellen. «Wonderbook» nutzt PS Move und PS Eye (Kamera). Es ist ein Mix aus Augmented Reality und einem interaktiven 3D-Buch. Die Autorin der «Harry Potter»-Bücher J.K. Rowling schreibt mit «Books of Spells» und «PotterMore» die ersten Geschichten für «Wonderbook». In «Books of Spells» lernt man wie «Harry Potter» Zaubersprüche. Sony war scheinbar so begeistert, dass sie den Entwicklern gleich gefühlte 30 Minuten (es ging nur 10 Minuten) für die Präsentation eingeräumt haben.

Zu PlayStation Suite/PlayStation Mobile für Android (HTC) schreib ich jetzt nichts.
Nach dem kurzen Durchhänger wurden wir dafür mit «God of War Ascension» für die PlayStation 3 grosszügig entschädigt. Wieder einmal darf man den blutrünstigen Kratos durch Horden von Feinden metzeln lassen. Zu sehen war ein Kampf mit mehreren Gegner auf einem Steg. Kratos hat eine neue Fähigkeit spendiert bekommt, mit der er Objekte/Gebäude reparieren kann. Kombos und Quicktime Events wie man es kennt. Das alles verpackt in coole Grafik. «God of War Ascension» erscheint im März 2013.

Beendet wurde die PK mit Naughty Dogs Zombie Endzeitszenario-Spiel «The Last of Us». Nix für kleine Kinder. Video anschauen!

Die Sony PK kann hier nochmals angeschaut werden. Die ersten 28 Minuten sind Pre Show. Danach fangt die Show an.