In der 36. Ausgabe von «Games to watch» wird die Redaktion von Top-Produkten geradezu überschwemmt. Ganz an die Spitze steigt aber nicht eine bekannte Marke, sondern eine neue Franchise. «Dishonored: Die Maske des Zorns» hat «Gamester.tv» mit meisterlichem Spieldesign überzeugt. Das brachiale Schleich-Actionspiel kann auf derart mannigfaltige Art gelöst werden, dass jedes Redaktionsmitglied eine komplett andere Gameerfahrung machte. Der verdiente Lohn: Die Auszeichung zum Konsolen-Game des Monats.
Und die Konkurrenz war in diesem Monat gewaltig. Microsofts «Halo 4» schrammt ganz knapp am Titel vorbei. Der grafisch (endlich) opulente Sci-Fi-Egoshooter zeichnet sich durch eine deutlich erweiterte, Alien verseuchte Welt aus, die es in sich hat. Besonders die tolle Implementierung von neuen Mehrspieler-Varianten und dem 4-Player-Co-Op-Modus begeistern.
Ebenfalls gewaltig ist die Welt von «Assassin's Creed 3». Ubisoft erweitert die Reihe mit zahlreichen neuen Game-Features. Geht auf die Jagd, erlebt krachige Schiffschlachten auf dem Meer und treibt regen Handel.
Weitere Knaller: Das durch und durch Action lastige «Resident Evil 6» und die detailverliebte Raserei «Forza Horizon».
Ebenfalls präsentieren wir Euch eine neue Hardware, das «iPad mini». Die Leichtigkeit und die angepasste Grösse machen das Apple-Gerät zu einem mächtigen portablen Gamegerät.
Zudem hatten wir für Euch einen richtig fetten Xbox-360-Wettbewerb. Zu gewinnen gab es vier Games in doppelter Ausführung, namentlich «Dance Central 3», «Fable: The Journey», «Forza Horizon» und «Halo 4»! (raf)
Abonniert Games to watch in iTunes oder ladet die HD Version für den PC, PlayStation 3, iPad und Xbox 360 hier runter (rechte Maustaste -> Speichern unter). Wir freuen uns über jeden Kommentar. Viel Spass wünscht das «Gamester.tv»-Team.
Folgt uns zudem im Netz unter:
www.youtube.com/user/GamesterTV
www.facebook.com/gamestertiwi
twitter.com/gamestertv
Hier noch das Inhaltsverzeichnis der 36. «Games to watch»-Ausgabe:
Konsolen-Game des Monats: ««Dishonored: Die Maske des Zorns», PlayStation 3, Xbox 360 (4.5 von 5)

Weitere Konsolen-Games im Test:
«Halo 4», Xbox 360 (4.5 von 5)
«Assassin's Creed 3», Playstation 3, Xbox 360, Wii (4 von 5)
«XCOM Enemy Unknown», Playstation 3, Xbox 360 (4 von 5)
«Medal of Honor 2: Warfighter», Playstation 3, Xbox 360 (3.5 von 5)
«Doom 3: BFG Edition», Playstation 3, Xbox 360 (2 von 5)
«007 Legends», Playstation 3, Xbox 360 (2 von 5)
«Resident Evil 6», Playstation 3, Xbox 360 (4 von 5)
«Need for Speed: Most Wanted», Playstation 3, Xbox 360 (3.5 von 5)
«Forza Horizon», Xbox 360 (4 von 5)
«Dance Central 3», Xbox 360 (4.5 von 5)
«Just Dance 4», Playstation 3, Xbox 360 (4 von 5)
«Rocksmith», Playstation 3, Xbox 360 (4 von 5)
«Angry Birds Trilogy», 3DS, Playstation 3, Xbox 360 (3.5 von 5)
«Skylanders Giants», 3DS, Playstation 3, Wii, Xbox 360 (3.5 von 5)
«Fable: The Journey», Xbox 360 (2.5 von 5)
«NBA 2K13», Playstation 3, Xbox 360 (4.5 von 5)
Handheld-Games des Monats: «Assassin's Creed III: Liberation», PS Vita (4.5 von 5)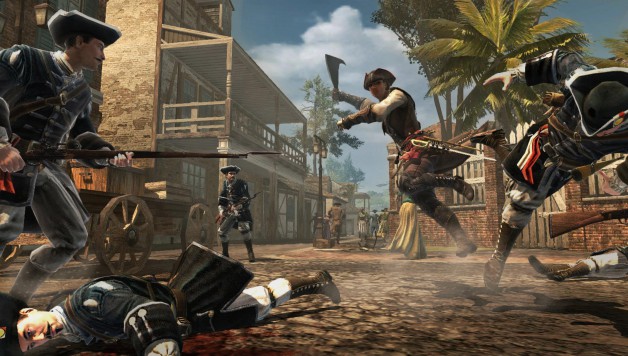 «Need for Speed: Most Wanted», PS Vita (3.5 von 5)
«Street Fighter X Tekken», PS Vita (4 von 5)
iPad mini Vorstellung und App-Tipps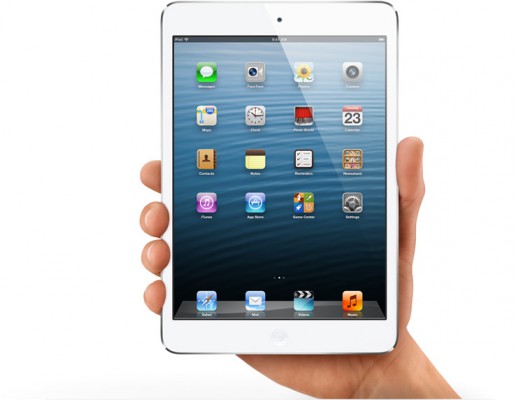 Top-10-Games für Apples iPad (3. Generation), iPad Mini und iPhone 5
(*teils auch für andere Apple-Geräte verfügbar)
Platz 10: «Plague Inc.» (Universal)
Platz 9: «Nutty Flufies» (Universal)
Platz 8: «Ralph Reichts» (Universal)
Platz 7: «Sonic Jump» (Universal)
Platz 6: «Crazy Taxi» (Universal)
Platz 5: «Edna und Harvey: Edna bricht aus» (iPad)
Platz 4: «Need for Speed: Most Wanted» (Universal)
Platz 3: «Blazing Star» (iPad)
Platz 2: «He-Man: The Most Powerful Game in the Universe» (Universal)
Platz 1: «Angry Birds Star Wars HD» (ohne «HD»-Zusatz auch für iPhone)