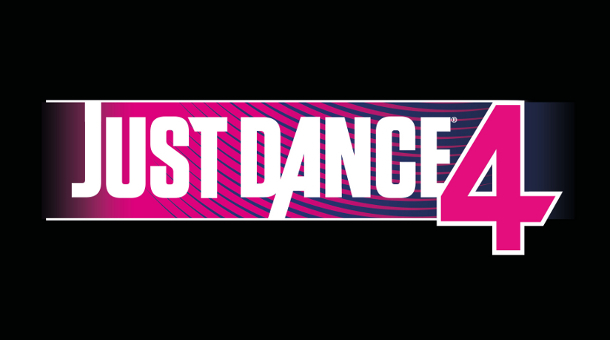 Ubisoft kündigte im Zuge der E3 die Entwicklung von «Just Dance 4» an, dem neusten Ableger der weltweit erfolgreichsten Tanzspiel-Marke. «Just Dance 4» wird Anfang Oktober 2012 weltweit für das Wii-System von Nintendo, Microsoft Kinect für Xbox 360 und Sony PlayStation Move für das PlayStation 3 Computer Entertainment System erscheinen. Ausserdem wird das Spiel zum Launchzeitpunkt der Nintendo Wii U auch für dieses System verfügbar sein.
Mit mittlerweile mehr als 30 Millionen verkauften Einheiten ist die «Just Dance»-Reihe zu einem Pop-Kultur-Phänomen geworden, das von Fans auf der ganzen Welt geliebt wird. Allein von «Just Dance 3» wurden innerhalb von nur acht Monaten über 10 Millionen Titel verkauft. In Korea und Japan wurden auf der Nintendo Wii über 850.000 Spiele abgesetzt, somit gehört «Just Dance» zu einer der wenigen Marken, die sowohl im Westen, als auch in asiatischen Ländern Erfolge feiern konnten. Global gesehen war das Tanzspiel-Genre, das sechst grösste im Jahr 2011, mit einem Wachstum von 66 Prozent im Vergleich zum Vorjahr. Dabei haben es gleich zwei «Just Dance»-Titel geschafft, sich in den Top 10 der meist verkauften Spiele des letzten Jahres festzusetzen.
 «Just Dance» ist immer noch die erste Wahl für Konsumenten auf der ganzen Welt, die nach Spielen mit grossartiger Musik und fantastischen Tanzeinlagen suchen"
sagt Geoffroy Sardin, Chief EMEA Sales und Marketing Officer bei Ubisoft. Tony Key, US Senior Vice President des Sales und Marketing bei Ubisoft sagt:
Dieses Jahr wird «Just Dance 4» Freunde und Familie zusammenführen, um gemeinsam grandiose Momente zu verbringen. Dank einer noch umfangreicheren Track-Liste, mehr interaktiven Spielmodi und des erweiterten Just Sweat-Features wird die Party dieses Jahr noch spektakulärer.
«Just Dance 4» bietet mehr als 40 neue Tracks, von aktuellen Chartstürmern bis hin zu klassischen Tanzparty-Hits. Egal ob Pop, Hip-Hop, Rock, R&B, Country oder Funk, für jeden ist etwas dabei. «Just Dance 4» beinhaltet u.a. folgende Hits:
Call Me Maybe – Carly Rae Jepsen
Disturbia – Rihanna
Good Feeling – Flo Rida
Maneater – Nelly Furtado
Moves Like Jagger – Maroon 5 ft. Christina Aguilera
Never Gonna Give You Up – Rick Astley
Rock Lobster– The B-52's
So What – P!nk
Super Bass – Nicki Minaj
You're The First, The Last, My Everything – Barry White
What Makes You Beautiful – One Direction
Wild Wild West – Will Smith
«Just Dance 4» verfügt ausserdem über eine Vielzahl neuer Features und Spielmodi:
Battle Modus: Im neuen Battle-Modus werden Freunde zu Tanz-Battles über sechs Runden herausgefordert. Kopf an Kopf tanzt man zu einzigartigen Choreographien und Musik, um das Dance-Battle-Duell zu gewinnen!
Alternative Choreographien: Alternative Choreographien der Lieblingstracks, einschliesslich ultra-anspruchsvoller und ausgefallener Übungen, können freigespielt werden.
Erweiterter Just Sweat-Modus: Der beliebte Just-Sweat-Modus erhält ein umfangreiches Upgrade. Fit bleiben mit neuen Trainingseinheiten, individuellen Programmen und einem echten Kalorien-Zähler!
Exklusive Nintendo Wii U-Features: Die Wii U-Version ermöglicht es dank dem exklusiven Puppet-Master-Modus, mit bis zu 5 Freunden zu spielen. Die Choreographien können im Puppet-Master-Modus mit dem Touchscreen der Wii U durch die Auswahl der Spieler und ihrer nächsten Tanzschritte in Echtzeit verändert werden! Ausserdem wird es möglich sein, auf dem Bildschirm live Nachrichten zu verfassen und die besten Tanzmomente in Bildern und Videos festzuhalten, um sie online mit Freunden zu teilen.
Die neusten Informationen zu «Just Dance 4» gibt es unter: www.justdancegame.com. (pd/ts)