Na ist denn schon der goldene Spieleherbst? In der ersten «Games to watch»-Sendung des Jahres überraschen uns die Entwickler gleich mit vier Neuentwicklungen im Konsolen-Bereich.
Und das Gute: Alle können mit spielerisches Qualität überzeugen. Ganz an die Spitze schafft es die akrobatische Zombie-Hatz «Dying Light». Achtet dabei besonders auf unsere Überlebenstipps – ohne die werdet Ihr sonst keine ruhige Nacht mehr in Techlands Horrorgame haben.
Witzig und überraschend gekonnt ist der Rätselspass mit Toad – als «Captain Toad» übernimmt der Pilzkopf in «Treasure Tracker» erstmals die Hauptrolle und bringt uns wegen seiner Tolpatschigkeit öfters ins Schwitzen.
Eiskalt läuft es einem hingegen bei «Evolve» den Menschen- oder Monster-Rücken hinunter. Die Schlacht zwischen den zwei gewalttätigen Lebensformen ist packend und einzigartig zugleich.
«The Order» schliesslich trumpft mit Top-Optik und cineastischer Geschichte auf.
Zudem gibt's eine geballte Ladung Download-Games.
Im Handheldbereich freuen wir uns über den Familienzuwachs im "Nintendo 3DS"-Lager. Alle Vorteile der neuen "New Nintendo 3DS"-Hardware zeigen wir in unserer grossen Vorstellung auf.
Abgerundet wird die 55. Ausgabe von «Games to watch» mit dem aufpolierten Nintendo-64-Klassiker «Legend of Zelda: Majora's Mask» für Nintendo 3DS und den besten 10 Games für iOS-Devices. (raf)
Abonniert Games to watch in iTunes oder ladet die HD Version für den PC, PlayStation 3, iPad und Xbox 360 hier runter (rechte Maustaste -> Speichern unter). Wir freuen uns über jeden Kommentar. Viel Spass wünscht das «Gamester.tv»-Team.
Folgt uns zudem im Netz unter:
www.youtube.com/GamesterTV
www.facebook.com/gamestertiwi
twitter.com/gamestertv
gamestertv.tumblr.com
twitch.tv/gamester_tv
ustream.tv/gamestertv
Hier das Inhaltsverzeichnis der 55. Ausgabe von «Games to watch» in der Kompakt-Übersicht
Testlabor
Konsolengames (Vollpreis-Titel)
«Captain Toad: Treasure Tracker», Wii U (3.5 von 5)
«Evolve», Playstation 4, Xbox One (4 von 5)
Ab 18-Sektor
Konsolen-Game des Monats: «Dying Light», Playstation 4, Xbox One (4 von 5)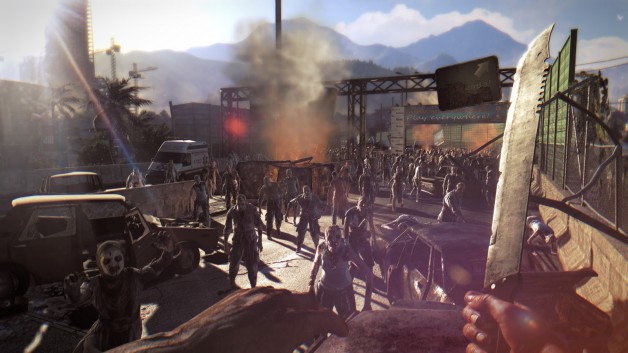 Weiteres Konsolen-Game im Test:
«The Order 1886 », Playstation 4 (4 von 5)
Download-Bereich
Download-Game des Monats: «Resident Evil HD Remaster», Playstation 4, PlayStation 3, Xbox One, Xbox 360 (3.5 von 5)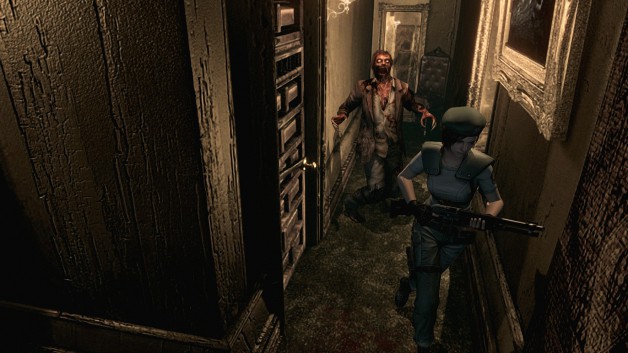 Weitere Download-Games im Test:
«Apotheon», Playstation 4 (3.5 von 5)
«Super Stardust Ultra», Playstation 4 (3.5 von 5)
Download-Quickies – Die Top 5
Platz 5: «Mighty Final Fight», Nintendo eShop
Platz 4: «Crash'n the Boys Street Challenge», Nintendo eShop
Platz 3: «Wild Guns», Nintendo eShop
Platz 2: «Donkey Kong Country», Nintendo eShop
Platz 1: «Blaster Master», Nintendo eShop
New 3DS von Nintendo
Handheld-Bereich
Handheld-Game des Monats: «Legend of Zelda: Majora's Mask 3D», 3DS (4.5 von 5)
Weiteres Handheld-Game im Test:
«Monster Hunter 4 Ultimate», 3DS (4 von 5)
Top-10-Games und -Apps für Apples iPad (5. Generation) und iPhone 6 Plus
(teils auch für andere Apple-Geräte und ältere Versionen verfügbar)
Platz 10: «Daytona Rush» (Universal)
Platz 9: «Pro Pinball» (Universal)
Platz 8: «Desert Golfing» (Universal)
Platz 7: «Active Soccer 2» (Universal)
Platz 6: «8bit Doves» (Universal)
Platz 5: «Dark Echo» (Universal)
Platz 4: «Snowboard Party» (Universal)
Platz 3: «Radiation Island» (Universal)
Platz 2: «Papers Please» (Universal)
Platz 1: «Evoland» (Universal)