Ubisoft kündigte brandneue Download-Inhalte für seinen Best-Seller «Just Dance 3» an. Die zwei «Just Sweat»-Packs werden über den im Spiel enthaltenen «Just Dance»-Store ab 17. Januar für Kinect für Xbox360 für jeweils 480 Microsoft Points und am 18. Januar auf Wii für jeweils 600 Wii Points zum Download angeboten.
Im neuen Jahr in Form bleiben ist dank «Just Dance 3» spassiger denn je. Die neuen «Just Sweat» DLC-Paket erweitern den bereits im Spiel enthaltenen «Just Sweat»-Modus auf Wii und die Tracklist der Xbox360 Kinect-Version und erlaubt den Spielern, durch Fitness-fokussierte Tanzbewegungen Training und Tanz zu verbinden.
Die DLC-Pakete beinhalten brandneue Songs von den Sweat Invaders, die für jede Menge Tanzspass sorgen werden: «Beat Match Until I'm Blue», «Touch Me Want Me», «Dun N Dusted», «Cardiac Caress», «Merengue», «Boomsday». Jeder dieser Tracks wird einem den Schweiss aus den Poren treiben und die Tanzfläche in einen unterhaltsamen Workout-Bereich verwandeln!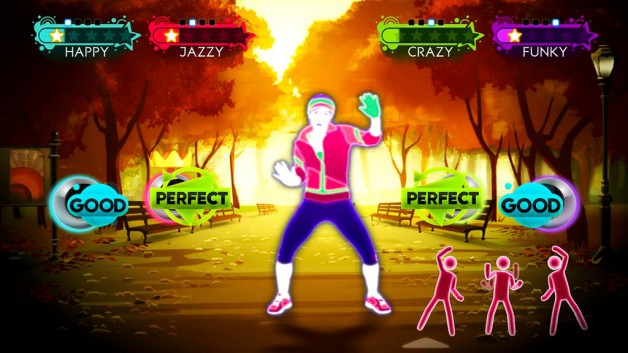 Diese neuen Songs reihen sich mit den zahlreichen anderen »Just Dance 3» DLC-Tracks ein, die für Wii erhältlich sind: »Anjas Baby Don't Stop Now», »Studio Allstars Jump», »Olé Orquestas JamboMambo», »The Girly Teams Twist And Shake It», »U Can't Touch This» und »Soul Searchin» von Groove Century, In the Style of Irene Caras Fame und der »Mario»-DLC. Jeder dieser DLC-Tracks ist für 250 Wii Points erhältlich.
Weiterhin sind für die Kinect-Version für Xbox360 19 DLC-Tracks erhältlich, die unter anderem Top-Titel wie »Cosmic Girl» von Jamiroquai, »Satisfaction» (Isak Original Extended) von Benny Benassi und »Baby Girl» von Reaggaton enthalten. (pd/tom)