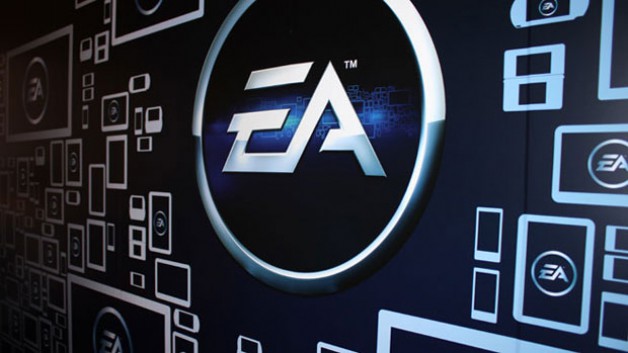 EA eröffnete die eigenen Pressekonferenz mit einem grossen Bang und zeigte Szenen aus «Dead Space 3». Der Third Person Shooter mit Horror Elementen erscheint im Herbst 2012 für Xbox 360, PC und PlayStation 3.

Weiter ging es mit «Madden 13». Vorgestellt wurde die neue Physik Engine. Vermutlich basiert diese auf der «Fifa 12» Engine. Viele der Features von «Madden 13» sind für US-Spieler ausgelegt.
Von Maxis erscheint «Sim City Social» für Facebook. Wird endlich Zeit einen Facebook Account zu eröffnen.

Für den PC erscheint endlich ein brandneues «Sim City» mit wunderschöner Grafik. Erstellt eure Welten und spielt im Multiplayer mit Freunden. Releasetermin wurde nicht erwähnt. Hoffentlich noch 2012!

Nicht ganz überraschend wurde «Battlefield 3 Premium» vorgestellt. Der Service erinnert an «Call of Dutys Elite»-Service. Spieler erhalten Items, 10 neue Fahrzeuge, 5 Mappacks inkl. "early access" auf neuen Maps bevor diese für Nicht-Mitglieder zur Verfügung stehen uva. «Battlefield 3 Premium» gibt es ab sofort gegen Bezahlung auf der PlayStation 3 und in einer Woche für die Xbox 360 und PC.

Bioware versucht mit neuem PVP Content für «Star Wars: The Old Republic» die MMO Community bei Laune zu halten. Dazu kommt noch ein Hardcore-Modus, neuer Endcontent und ein neuer Planeten. Neulinge dürfen «Star Wars: The Old Republic» kostenlos bis Level 15 ausprobieren.
«Medal of Honor Warfighter» ist EAs diesjähriger Antwort auf Activisions «Call of Duty: Black Ops 2». Punkten kann der Militärshooter mit coolen Lichteffekten und teilweise zerstörbarer Umgebung dank der Frostbite 2 Engine (bekannt aus «Battlefield 3»). «Medal of Honor Warfighter» erscheint am 24. Oktober 2012.

Das "Soziale Netzwerk" Fifa Football Club wird weiter ausgebaut. Neue Android und iPhone Apps sind angekündet. «Fifa 12» Spieler können ihre Statistik in «Fifa 13» importieren. Messi hat den Publisher gewechselt. Ab sofort ziert er nicht mehr das PES Cover sondern ist auf dem «Fifa 13» Cover zu sehen.

Schlechte Nachrichten für THQ UFC Fans. EA Sports hat sich die Rechte zu UFC geholt. Bis anhin veröffentlichte EA ihr MMA Kampfportspiel unter dem wenig erfolgreichen Label «MMA» (Mix Martial Arts). Ein UFC 13 oder etwas ähnliches wurde noch nicht angekündet.
Criterion, der Entwickler von «Burnout», stellte ein weiteres «Need for Speed»-Remake vor. «Need for Speed: Most Wanted» wird ein Openworld-Rennspiel mit Autolog integration. Lambos, Porsches, Cops, Verfolgungsjagden und Takedowns in einer komplett offenen Rennwelt. Endlich wieder ein gutes «Need for Speed». Danke Criterion! «Need for Speed: Most Wanted» erscheint am 30. Oktober 2012 für PC, PlayStation 3 und Xbox 360.

Von Crytek erscheint «Crysis 3». Es gab wenig zu erzählen. Es wurde gleich losgeballert. Wie immer stiehlt Crysis mit fantastischer Grafik den meisten First Person Shooter die Show. Im Februar 2013 können wir uns selbst ein Bild von «Crysis 3» auf dem PC, der PlayStation 3 und der Xbox 360 machen.

Die ganze EA Pressekonferenz wurde von Gamespot.com bei Youtube bereitgestellt. Die PK fängt erst ab ca Minute 18 an. Ihr müsst also die ersten 17 Minuten und 45 Sekunden vorspulen.