Liebe Freunde der Sonne und Videospiele. Es gibt doppelte Freunde. Die Sonne scheint endlich auch ab und an in der Schweiz und es erscheinen einige Knaller auf allen Plattformen. In der knackigen 30-minütigen Sommershow präsentieren wir Euch videospielerische Leckerbissen. Zwar müssen wir gleich beim Spiel des Monats besonders hartes Brot schlucken, jedoch ist das düstere, spielerisch und inhaltlich sehr tiefgründige «Metro: Last Light» ein Gourmetstück für anspruchsvolle Videospieler. Im Handheld-Bereich verzückt besonders das rundum erneuerte «Animal Crossing: New Leaf»-Abenteuer.
Im Downloadbereich werden Freunde von Italo-Western und 80er-Action-Kracher zwei Games zum Hauptgang verputzen. «Call of Juarez: Gunslinger» sowie «Far Cry 3: Blood Dragon» zelebrieren die genannten Genres nahezu in Perfektion.
Im iOS-Sektor erheitern Euch fünf spielerisch richtig feine Spiele zum Dessert. Abgerundet wird die 41. Ausgabe von «Games to watch» mit spielerischen Anekdoten aus längst vergangenen Zeiten der Moderatoren – eine richtig erholsame Abkühlung an einem launigen Sommertag. (raf)
Abonniert Games to watch in iTunes oder ladet die HD Version für den PC, PlayStation 3, iPad und Xbox 360 hier runter (rechte Maustaste -> Speichern unter). Wir freuen uns über jeden Kommentar. Viel Spass wünscht das «Gamester.tv»-Team.
Folgt uns zudem im Netz unter:
www.youtube.com/user/GamesterTV
www.facebook.com/gamestertiwi
twitter.com/gamestertv
Hier noch das Inhaltsverzeichnis der 41. «Games to watch»-Ausgabe:
Konsolen-Game des Monats: «Metro: Last Light», Playstation 3, Xbox 360 (4.5 von 5) – ab 18 Jahren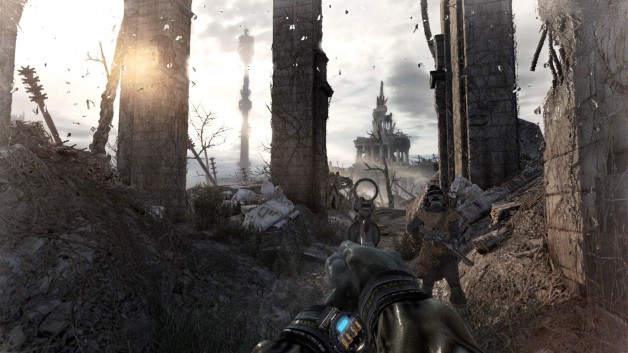 «Persona 4: Arena», Playstation 3, Xbox 360 (4 von 5)
Handheld-Game des Monats: «Animal Crossing: New Leaf», Nintendo 3DS (4 von 5)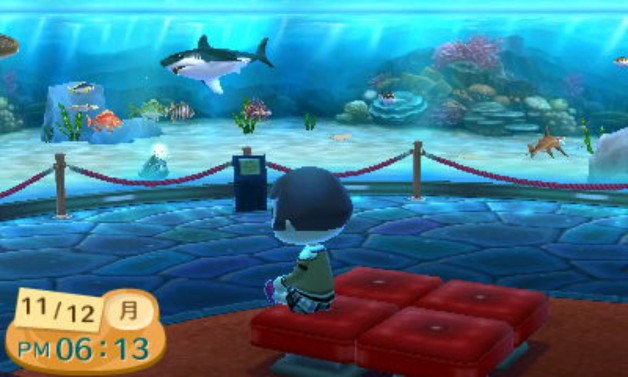 Weitere Handheld-Games im Test:
«Pokémon Mystery Dungeon: Portale in die Unendlichkeit», Nintendo 3DS (3 von 5)
Download-Game des Monats: «Call of Juarez: Gunslinger», Playstation Network, Xbox Live Arcade (4.5 von 5)
«Far Cry 3: Blood Dragon», Playstation Network, Xbox Live Arcade (4.5 von 5) – ab 18 Jahren
«Ice Climber», Wii U Virtual Console (2.5 von 5)
«Super Mario Bros 2.», Wii U Virtual Console (4 von 5)
«Punch-Out!!», Wii U Virtual Console (4.5 von 5)
Top-5-Games für Apples iPad (4. Generation) und iPhone 5
(teils auch für andere Apple-Geräte und ältere Versionen verfügbar)
Platz 5: Shiny: The Firefly (Universal)
Platz 4: Stickman Tennis (iPhone)
Platz 3: Sid Meier's Ace Patrol (Universal)
Platz 2: Stunt Biker 2 (Universal)
Platz 1: Robot Unicorn Attack 2 (Universal)