Games to watch #042: «Gamester.tv @ Gamescom»
Über 340.000 Gamer besuchten in diesem Jahr die Gamescom in Köln. Das sind satte 23% mehr als noch 2012. Drei Hauptgründe für den grossen Ansturm: Die PS4 und Xbox One waren erstmals für die Öffentlichkeit zu bestaunen und die Gamester.tv-Bosse Thomas und Raphael gaben sich die Ehre.

Wir zeigten uns nicht nur im Business-Center, sondern wagten uns auch in die grosse Masse. Hier erfreuten uns gutgelaunte Gamer jeglichen Alters, viele Cosplayer und mächtige Stände der Entwickler. Ein Downer war jedoch, dass schon am offiziellen Messetag, der nur für Fachbesucher gedacht ist, etliche Besucher die Spielstationen belagerten. Trotzdem kamen wir genug zum Spielen: Denn wir packten zig Terminslots mit PR-Vertretern und Entwicklern in unsere Agenda und konnten so Messehöhepunkte wie «Titanfall», «Dead Rising 3», «Mario Kart 8», «FIFA 14», «Battlefield 4» ausgiebig andaddeln. Unser Fazit: Games (9 von 10), Messebabes (8 von 10), Stände (8 von 10), Wartezeiten für Fachpresse (2 von 10), Hotel (3 von 10), Messe-Essen und Preise (1 von 10). Weitere Messe-Details hört Ihr übrigens auch in unserem Audio-Podcast.
Zudem in dieser Sendung: Nintendo Schweiz lädt uns exklusiv nach Frankfurt ein – hier können wir in aller Ruhe alle kommenden Nintendo-Kracher anspielen. Ausserdem haben wir im Testlabor die Hits des Sommers knackig verpackt. (raf)
Abonniert Games to watch in iTunes oder ladet die HD Version für den PC, PlayStation 3, iPad und Xbox 360 hier runter (rechte Maustaste -> Speichern unter). Wir freuen uns über jeden Kommentar. Viel Spass wünscht das «Gamester.tv»-Team.
Folgt uns zudem im Netz unter:
www.youtube.com/user/GamesterTV
www.facebook.com/gamestertiwi
twitter.com/gamestertv
Hier das Inhaltsverzeichnis der 42. Ausgabe von «Games to watch» in der Kompakt-Übersicht
Gamester.tv in Köln an der Gamescom
Previews und Interview mit Charles Martinet (Stimme von Mario, Luigi, etc.)
Rückblende: Nintendo-Event in Frankfurt
Testlabor
Konsolengames (Vollpreis-Titel)
Konsolen-Game des Monats: «The Last of Us», Playstation 3 (5 von 5)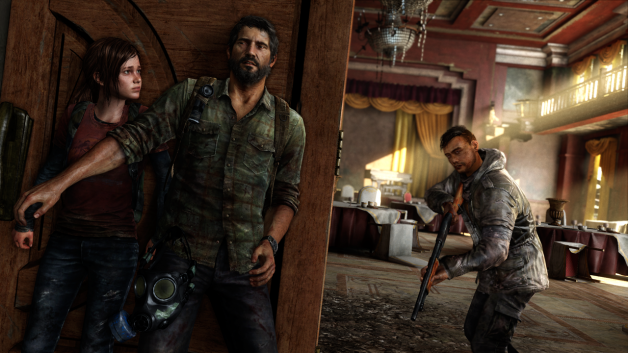 «Game & Wario», Wii U (3 von 5)
«New Super Luigi U», Wii U (4 von 5)
«Pikmin 3», Wii U (4 von 5)
Download-Bereich
Download-Game des Monats: «Brothers – A Tale of Two Sons», Xbox Live Arcade, PlayStation Network (4.5)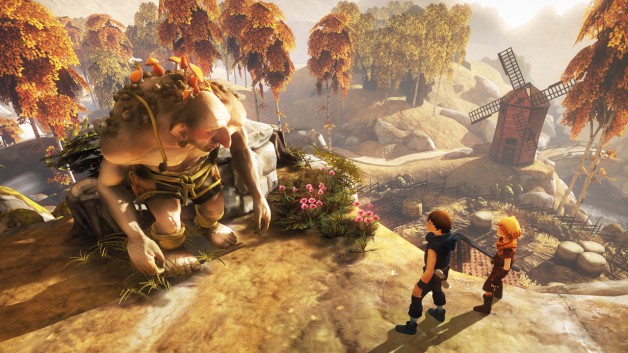 «State of Decay», Xbox Live Arcade (3.5 von 5)
«Super Mario World», Wii U Virtual Console (4.5 von 5)
«Metroid», Wii U Virtual Console (4 von 5)
Tags:
«FIFA 14»
,
Battlefield 4
,
Brothers
,
Dead Rising 3
,
Episode 42
,
Games to watch
,
gamescom 2013
,
Köln
,
Mario Kart 8
,
Metroid
,
New Super Luigi U
,
Pikmin 3
,
Review
,
State of Decay
,
Super Mario World
,
The Last of Us
,
Titanfall