2014! Uns steht ein grosses Gamejahr bevor. Die Xbox One sollte endlich auch in unseren Gefilden erschienen und die angekündigten Spiele für dieses Jahr lassen Game-Enthusiasten mit der Zunge schnalzen.
Doch bevor wir das neue Gamejahr betrachten, zelebrieren wir das vergangene Jahr. 2013 war ein toller Jahrgang. Und die Gamester.tv-Redaktion kürt passend dazu die besten Spiele des Jahres 2013 – wir beschränken uns dabei auf fünf Titel, diese gehören aber garantiert in jede (erwachsene) Spielesammlung.

Daneben testen wir noch exklusiv für die Playstation 3 die reale Fahrsimulation «Gran Turismo 6», bekämpfen unseren Feiertagsspeck mit Wii Us Fitness-Programm «Wii Fit U» und erfreuen uns an Nintendos Retro-Paukenschlag «NES Remix» für Wii U.
Ein besonderes Lese-Schmankerl haben wir auch parat: Wir zeigen Euch den gerade erschienenen Sammlerkatalog für «Game & Watch»-Games. Diese LCD-Klassiker von Nintendo haben einen besonderen Platz im Game-Herzen der Redaktion. Deshalb sind wir gespannt, wie die zwei österreichische Autoren unsere Kindheits-Lieblinge (und heutigen Sammler-Objekte) vorstellen. (raf)
Abonniert Games to watch in iTunes oder ladet die HD Version für den PC, PlayStation 3, iPad und Xbox 360 hier runter (rechte Maustaste -> Speichern unter). Wir freuen uns über jeden Kommentar. Viel Spass wünscht das «Gamester.tv»-Team.
Folgt uns zudem im Netz unter:
www.youtube.com/user/GamesterTV
www.facebook.com/gamestertiwi
twitter.com/gamestertv
twitch.tv/gamester_tv

Hier das Inhaltsverzeichnis der 46. Ausgabe von «Games to watch» in der Kompakt-Übersicht
Testlabor
Konsolengames (Vollpreis-Titel)
Konsolen-Game des Monats: «Gran Turismo 6», Playstation 3 (4.5 von 5)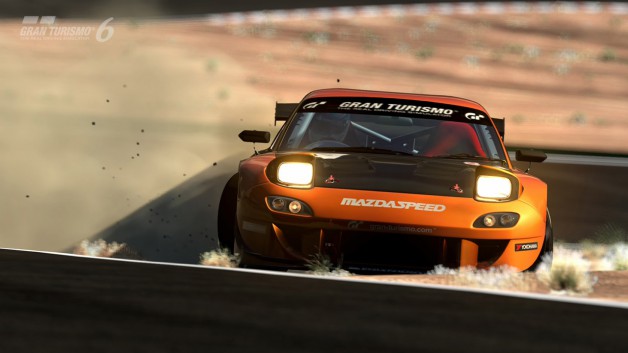 Weiteres Konsolen-Game im Test:
«Wii Fit U», Wii U (4 von 5)
Download-Bereich
Download-Game des Monats: «NES Remix» Nintendo eShop (4 von 5)
Vorstellung: «Der inoffizielle Game & Watch-Sammlerkatalog»
Das Buch könnt Ihr unter anderem auf www.gameandwatch.at oder www.gameandwatch.ch bestellen.

Die 5 besten Spiele des Jahres
Platz 5: «NBA 2K14», Playstation 3, Playstation 4, Xbox 360, Xbox One
Platz 4: «Super Mario 3D World», Wii U
Platz 3: «The Legend of Zelda: A Link Between Worlds», 3DS
Platz 2: «The Last of Us», Playstation 3
Platz 1: «Grand Theft Auto V» Playstation 3, Xbox 360